The

Delmhorst JL 2000 Leather Moisture Meter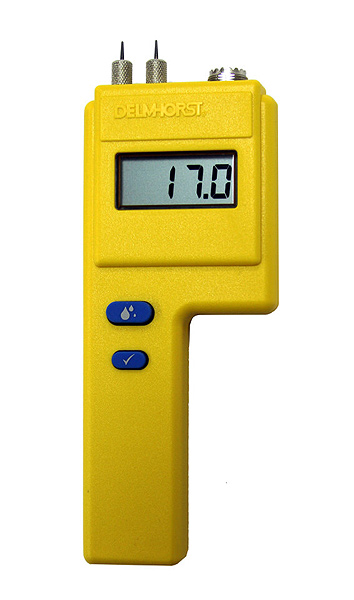 The moisture content of hides is a crucial factor during all stages of leather processing.
A moisture meter can be an invaluable tool for monitoring the moisture content of leather to ensure a high-grade end product. The model JL-2000 leather moisture meter is the perfect quality control tool for tanneries everywhere. Don't leave the quality of your product to chance.
Check moisture content with the JL-2000 leather moisture meter.
Features:
◾ Digital readout
◾ Built-in calibration check
◾ Proven microcontroller circuit for increased reliability and accuracy
◾ Stores up to 100 readings
◾ External port for 4-E electrode
Specifications:
◾ Moisture Range: 10%-28% moisture range
◾ Size: 7 1/2″ x 3″ x 13/4″
◾ Weight: 1lb. 3 oz.
◾ Battery: 1 9-V Alkaline (included)
◾ Warranty: 1 year
◾ Carrying Case: Included
After more Information? Accessories?
◾ Delmhorst JL 2000 Accessories
◾ Delmhorst JL 2000 video
◾ Questions / Click here to contact us