The

Protimeter Hay & Straw Bale Moisture Meter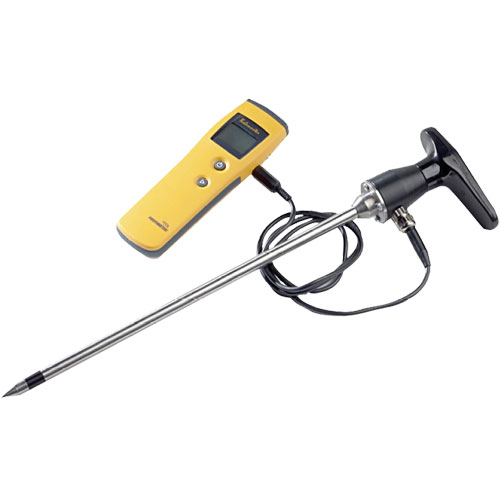 The Protimeter Digital Hay & Straw Bale Moisture Meter is a hand held instrument which displays the results on a large LCD Digital Display.
This digital moisture meter is a complete moisture measurement system for assessing RH content in the bales of straw and hay. It is a feature packed agriculture moisture meter.
It is supplied with a probe which is made from strong durable stainless steel and is 600mm/24″ long to reach the center of big bales.
◾ Measurement range: 9% – 40%
◾ Strong, robust stainless steel moisture probe
◾ Easy to read digital display.
After more Information?
◾ Questions / Click here to contact us