The

Protimeter Mini 2000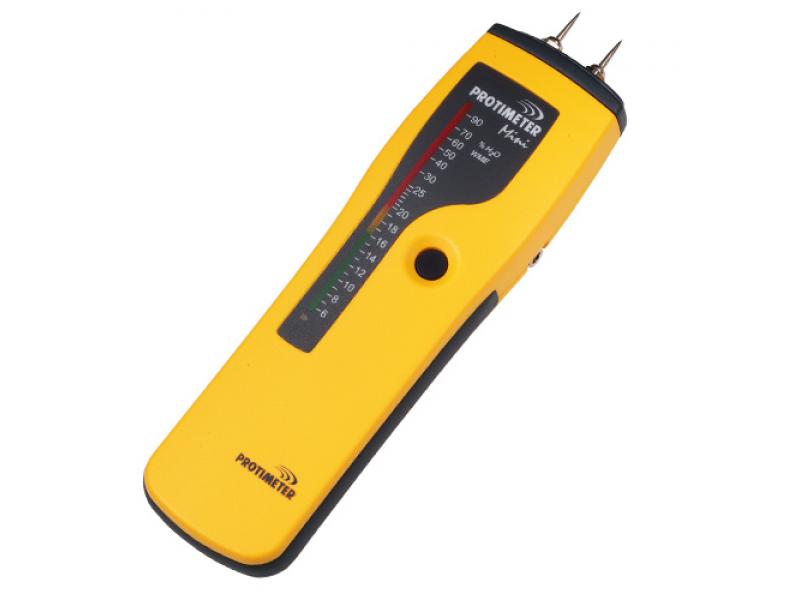 The Protimeter Mini is a compact, general purpose pin type moisture meter used for assessing moisture conditions in buildings.
The Protimeter Mini can be used for making rapid moisture assessments in a wide range of building materials including wood, masonry, drywall, plaster and concrete. The instrument measuring pins are small and sharp which means measurements can be taken at the surface with virtually no mark left behind.
The definitive general purpose moisture meter for building surveying, timber inspection and a very broad range of other applications. Ergonomic design and tactile grip for comfort and ease of use. Ultra bright display of sixty LEDs for clear visibility. Measurement range 6 – 90 for versatility.
After more Information? Accessories?
◾ Supplied with pouch, moisture probe, 'calcheck' and wood calibration table.
◾ Protimeter Mini Accessories
◾ Data Sheet
◾ Manual
◾ Questions / Click here to contact us